Dear Parents and Guardians,
In KS2 we continued our assembly theme of Respect this week and our focus looked at why it is important to respect and look after our personal belongings and take care of our resources, learning environments and shared spaces in school. We discussed how our choices and decisions can impact the experiences and opportunities of others and why it is important to show respect in all aspects of our lives. In Key Stage 1, Josie from the Wildlife Trust delivered an assembly to the children via zoom. She gave a very informative talk about the important work the Trust do to protect our wildlife.
Reminder about PCR Testing
We have been advised by the Department for Education that using a lateral flow test for children and adults when they have a continuous cough, high temperature or a change or loss to their sense of taste or smell, will not give an accurate result. If anyone has any of the symptoms of COVID-19, please self-isolate and book a PCR test. If the PCR test is negative, the period of self-isolation can end.
I hope you have a restful weekend and just a gentle reminder that the schools are closed next Friday 28th May for an INSET DAY.
Miss J. Concannon Federation Headteacher
Exciting News and Welcome Back
We would like to share with you the news that Miss Evans has secured a new Teaching post at All Saints C of E Infant School in Tilford and will start her new role in September. I am sure you will join me in congratulating Miss Evans on her new appointment.
We would also like to take this opportunity to warmly welcome back Mrs McNamee to the Knaphill Federation of Schools/Bright Futures Learning Trust, who will be joining us as a Class Teacher in September.
Please join me in wishing both Miss Evans and Mrs McNamee every happiness in the next exciting chapter of their careers!

Parking Plea!
Sadly, since opening both school sites to all children in March we have had several reports from residents and parents walking to school about cars being parked across driveways, on the double yellow lines in Trinity Road and up on the pavement on Chobham Road. It can make it extremely difficult for families walking along pavements on their way to school and could potentially be extremely dangerous if they and their children have to walk into the road to go around parked cars. Please can we remind all Parents / Guardians that drive to school to be extremely careful and vigilant during morning drop off and pick up times.
We understand that parking is difficult in the roads near the schools but we would really appreciate it if you were respectful of local businesses and residents and find appropriate parking. Free parking is available in the mornings and afternoons at Sussex Road Recreation Ground, alternatively you could use the Vyne Car Park on Redding Way or Sainsbury's Brookwood.
Please could we ask that all parents and carers park only on the school side of Chobham Road. The school has good relationships with the local community, which we are keen to maintain, so please ensure cars are parked considerately at all times.
Thank you all for your support and understanding in this matter.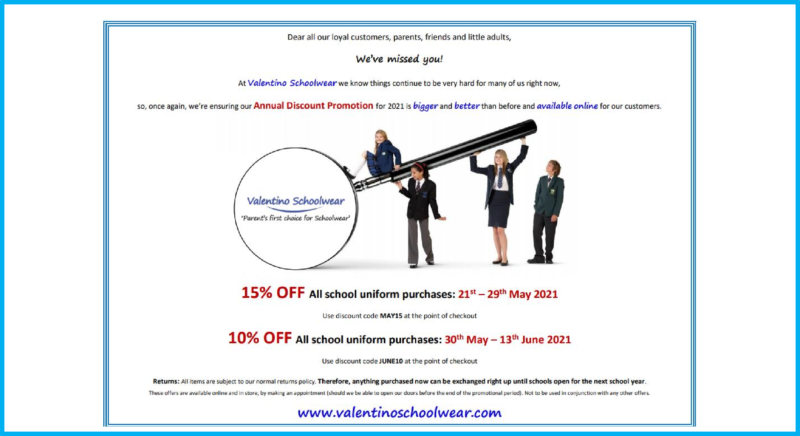 Message from the PTA
Dear Parents and Carers,
A quick reminder that today is the last day to order pizza kits and treat bags – a great way to start the half term holidays! The PTA have teamed up with Doughies to bring you fresh pizza kits so your little chefs can create delicious pizzas at home! Each kit contains all the ingredients to make a 12″ margherita pizza: fresh pizza dough, Grana Padano and mozzarella cheese, tomato pizza sauce, fresh basil, stretching flour and an instruction booklet. Each kit costs just £6 and you can order as many as you like. Vegan kits are also available to order.
We also have treat bags available to order – these contain sweets, as a little end of half term treat, plus a fruit shoot and cake to go with your pizza. These are only £1 each.
Here is how you can get your kits:
Fill out this google form: https://forms.gle/Kvhn7Wip4bRX8xbJ7
You will be emailed a copy of your order form. If you use hotmail or if you can't find it, please check your spam folder.
Pay for your order using the bank details in the order form
Make sure you put your collection details in your diary!
If you have any questions or cannot pay by online banking, please do drop us a line so we can help:
chair@knaphillschoolspta.org.uk
Thank you so much to everyone who has placed orders so far. We hope you enjoy your pizza party at home and y continued support for the PTA is very much appreciated!
School Lunches – Summer Term
If you would like your child to change from Hot Dinners to Sandwiches or vice versa please complete a Change of Meals
Form and return it to the relevant school office no later than Monday 24th May for the change to take effect from the next half term starting on Monday 7th June 2021. If your child has a dietary need or any allergies, they will also need to complete a Dietary Form which is also available on the website.
Meals cost £2.40 per day (Knaphill School Years 3 – 6) and need to be paid in advance for the next half term via Scopay.